Living in Indiana, my husband gets a lot of dirty looks for being a Patriots fan. Try as he might, he just can't resist the magnetic draw he feels to those wild boys,
Bill
and
Tom
. Indianapolis Colts fans are so mad that their biggest rivals, the Patriots, are coming to town for the Superbowl this year that a facebook friend went as far as to say "that's child abuse!" when R posted a picture of our boys in their Pats jerseys.

What do I think of it all? It makes me laugh. It's kind of funny to be rooting for the villian. I mean...it IS just a game...right?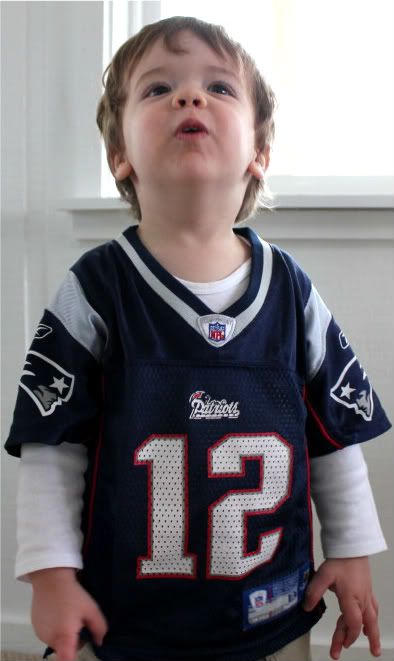 foot

b

all!

Theo's pretty proud of his jersey, even though he has no clue what any of it means.
and Daddy? It's pretty safe to say he's pretty proud of his 2 awesome sons.

~C~