Last year
, I had big plans for how Valentine's Day would go and I remember that I was disappointed.
(Oh, I just have to laugh looking back at that post. And Dex was sooo tiny!)
This year I had no expectations, procrastinated until the day before to buy the boys anything, and the day came and went just about like any other. With a couple of exceptions -- 1. Ryan's parents dropped by with bakery cupcakes for the boys. 2. I did get them each a book and a store-bought, heart-shaped crispy rice treat. Fancy, aren't I?
The crispy rice treats waited until Friday to be eaten, because those cupcakes deserved top billing for sure. I'm not saying that I took a bite of Theo's and/or Dexter's. I'm just saying I bet they were good. Pics!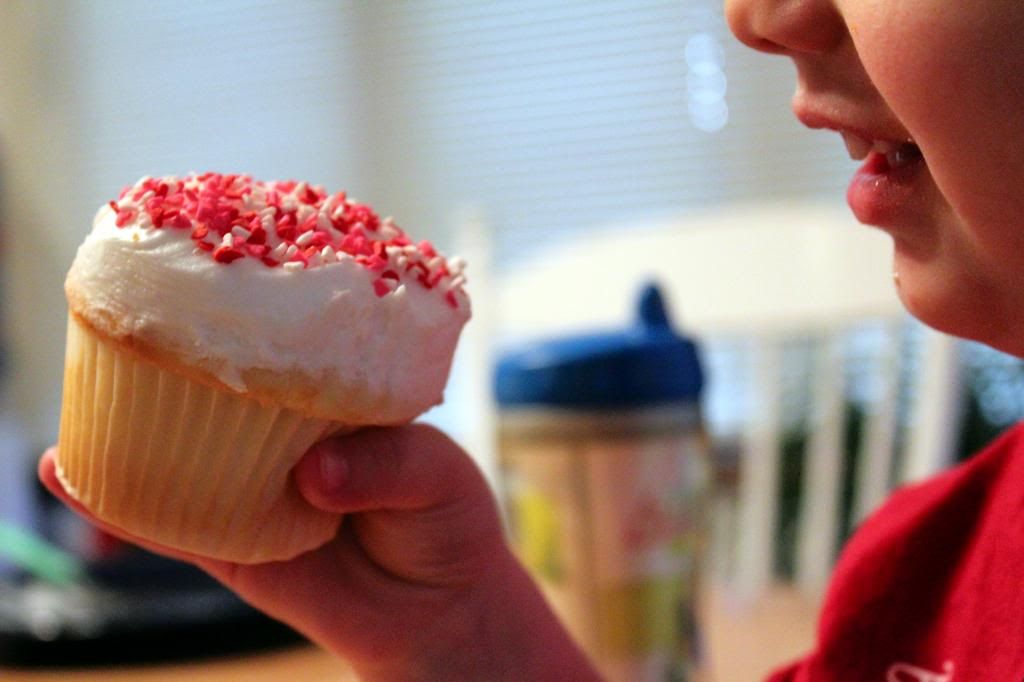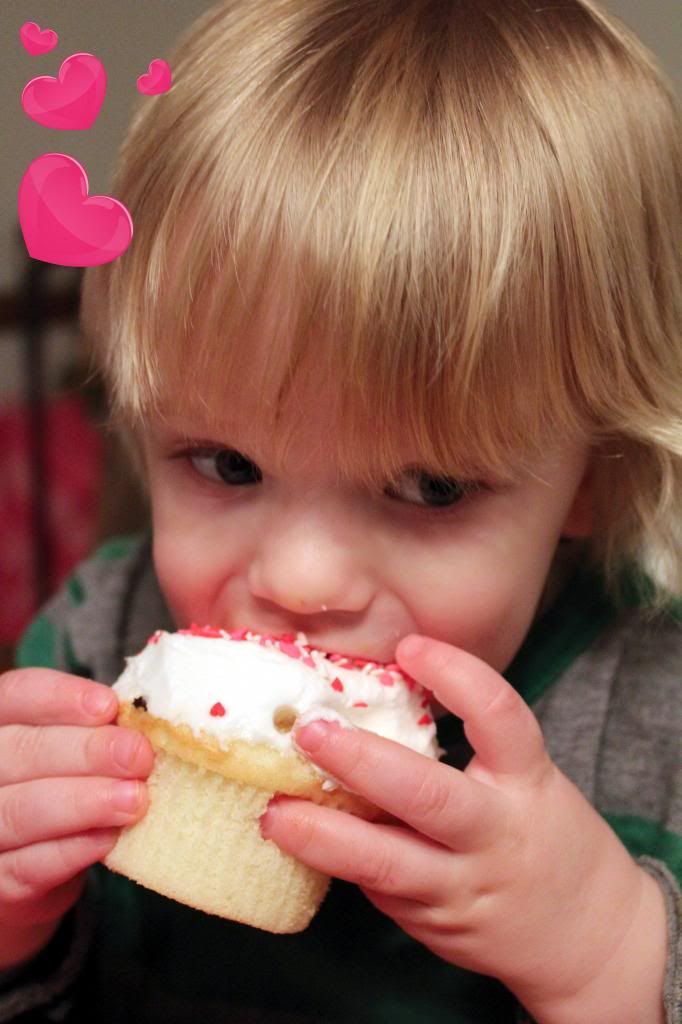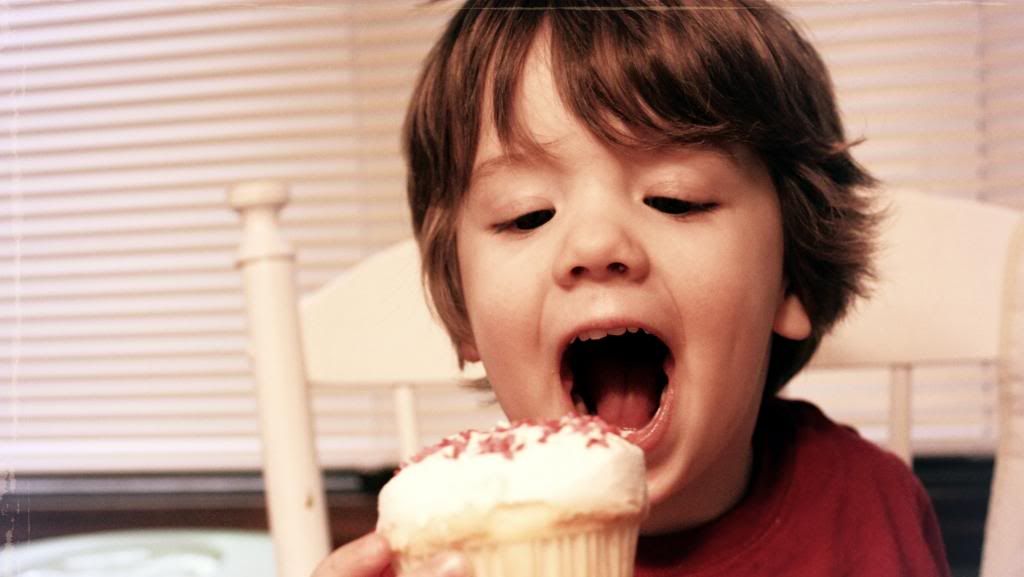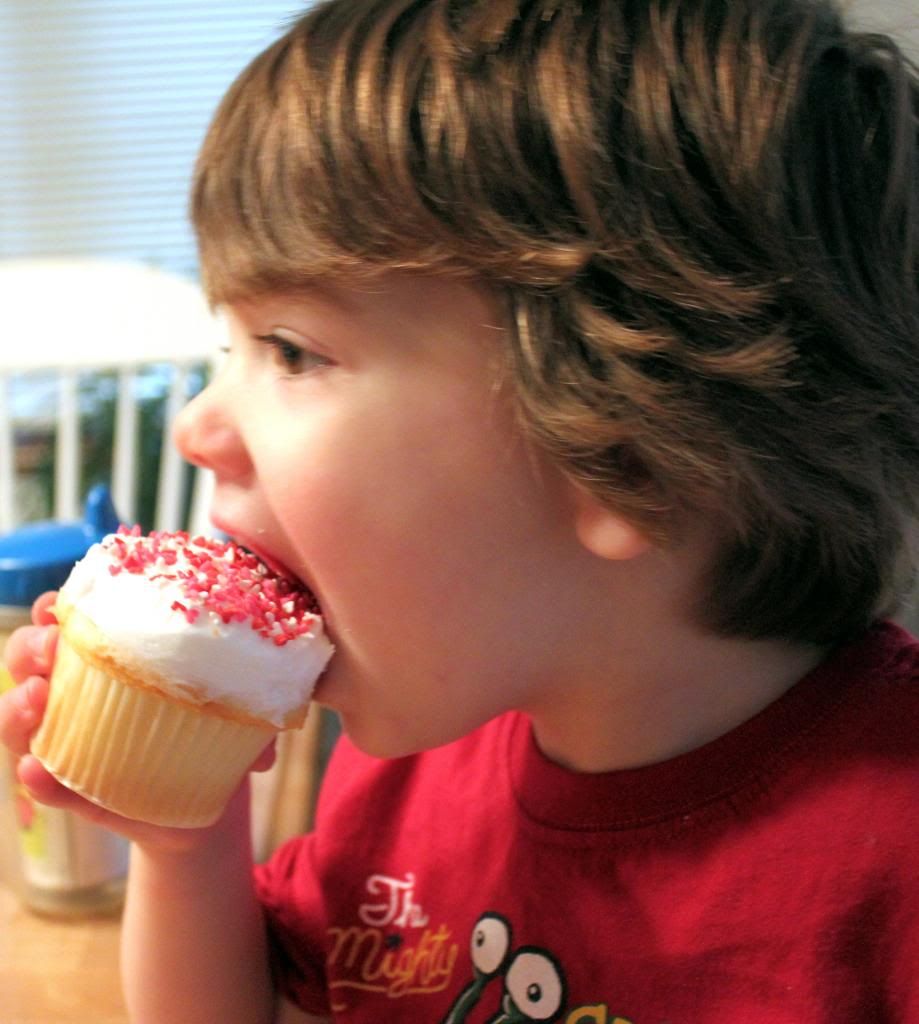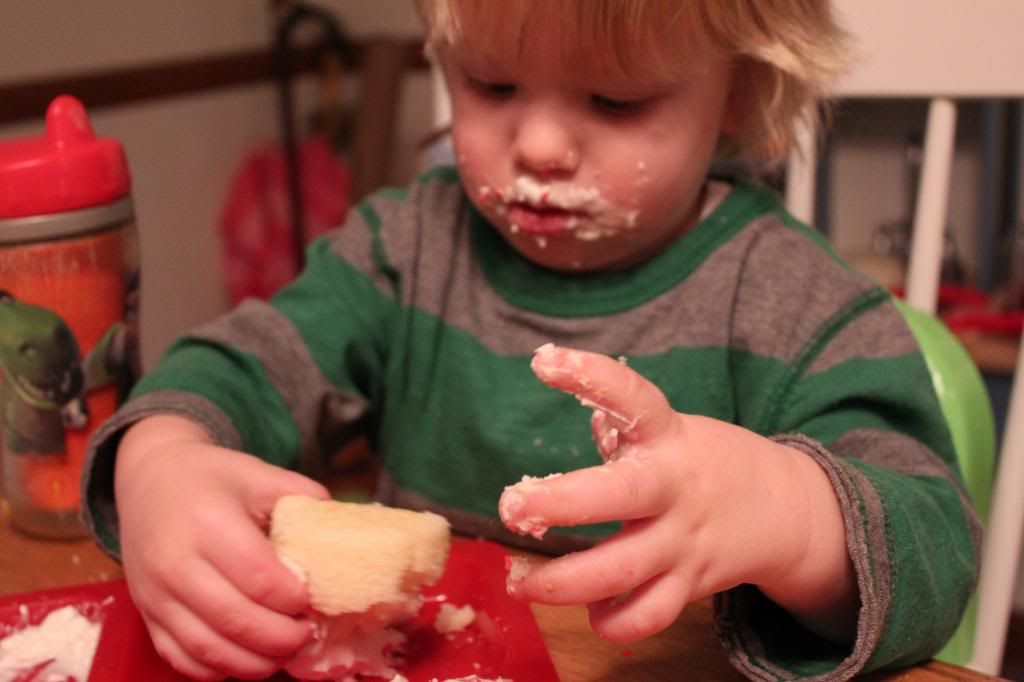 They polished those puppies off in record time and were not interested in the books I got them at all. Even though they both about made me cry when I read them to myself at Kohl's the day before.
For Dexter:
For Theo:
Oh, right. Valentine's is supposed to be for us grown ups, too, right? But doesn't everything kind of become about the kiddos once you have them? We did get out for a nice dinner on Friday night by participating in a kid-swap with a couple of friends. They watched our boys Friday night and we watched their boy Saturday night. I have to say that I enjoyed Saturday as much as Friday. It was just fun to have a friend over and watch the boys interact with their buddy. Must. Do. This. More often!
Hope your Valentine's Day was better than the average day.
xo,
~C~