26/365: Tail lights in the rain
27/365: Toddler sizes. Bye bye baby.
28/365: Fun with Friends at Super Bowl Village
29/365: Niko snuggled up on Theo's towel.
30/365: Tippy toes.
31/365: Best. Breakfast. Ever.
32/365: Little kitchen helper.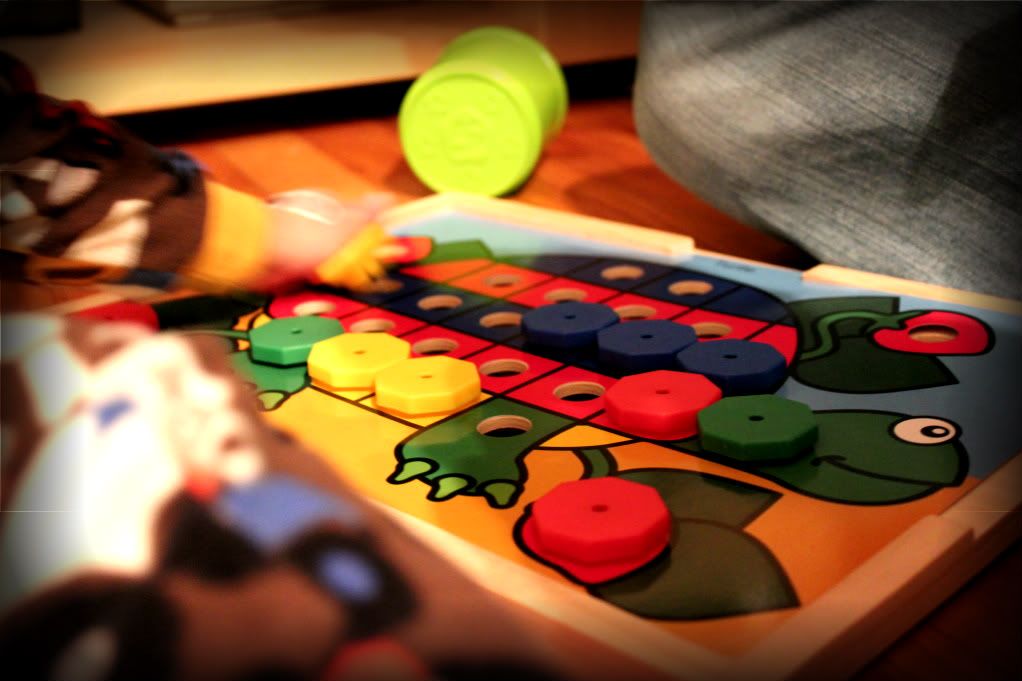 35/365: My sweet boy.
36/365: Cruisin' the Target toy aisles on Super Bowl Sunday.
It's been a busy week with all the Super Bowl festivities going on. Dexter's 8 1/2 month pics (bet you didn't know there was such a thing!?). Visitors from Nashville. My favorite pictures in this post? Probably 33 and 35.
Which are yours?
Love,
~C~