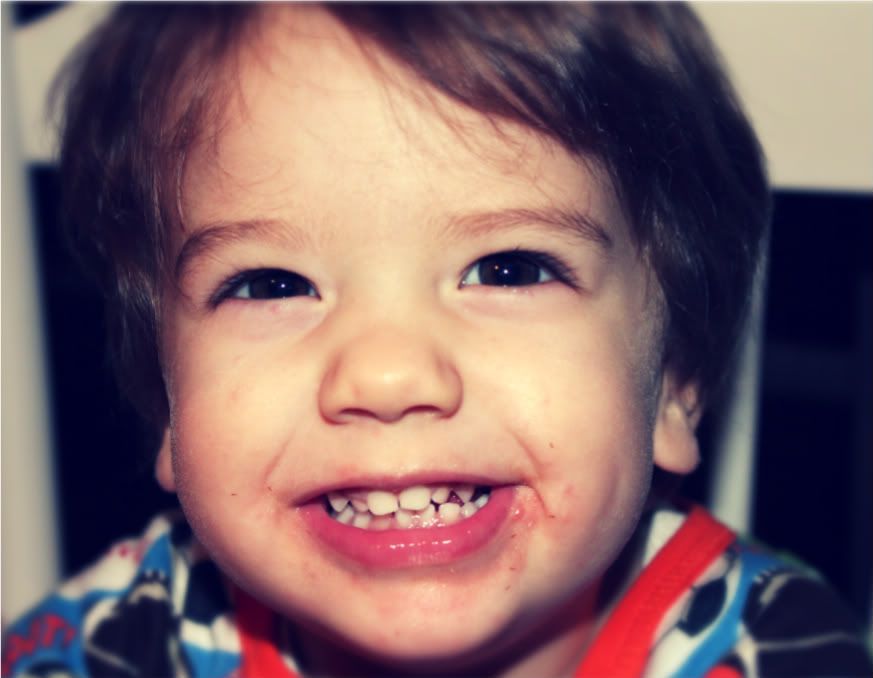 37/365: Having a strawberry snack.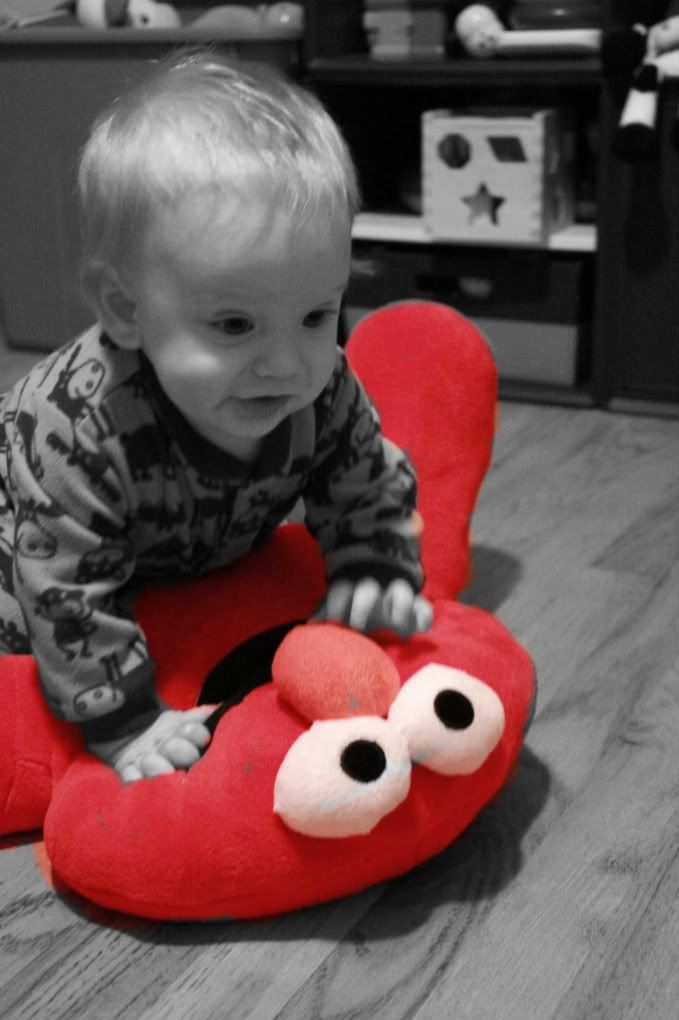 38/365: Well, Hello Elmo!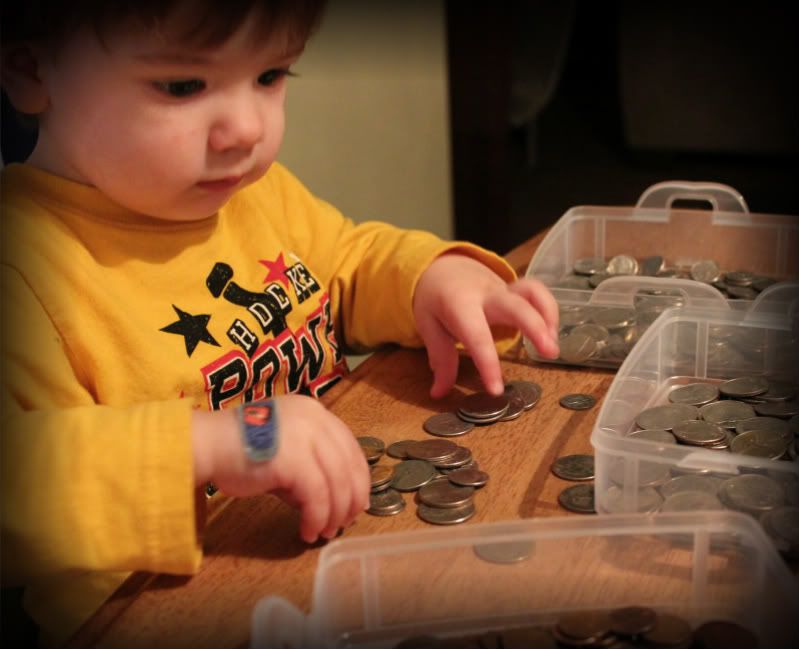 39/365: Little banker. He loved sorting my card money into new divided containers! (and he was pretty darn good at it, too).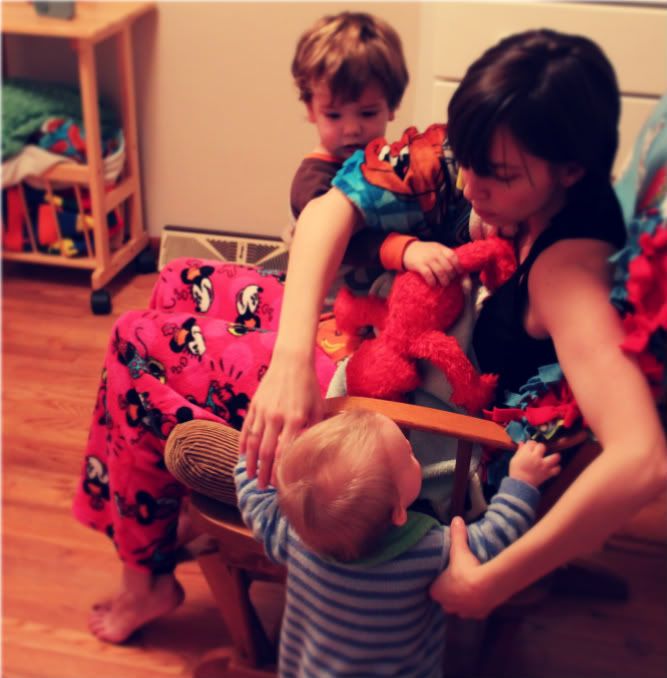 40/365: There's always room for one more on mama's lap.
41/365: Sally & McQueen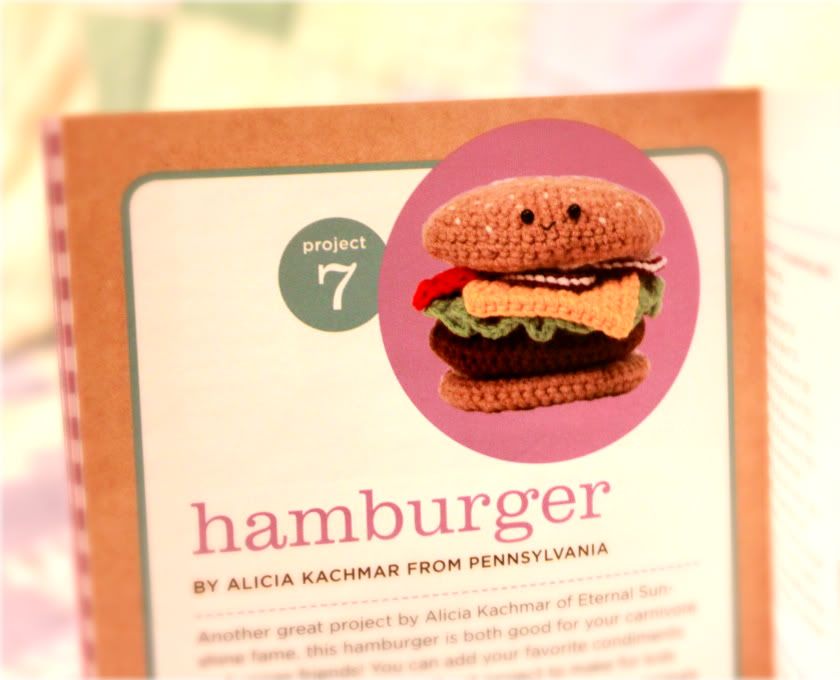 42/365: Yummy Crochet hamburger (I can't find a link - the kit was on sale at
B&N
). I am going to try to crochet some adorable play foods for the boys.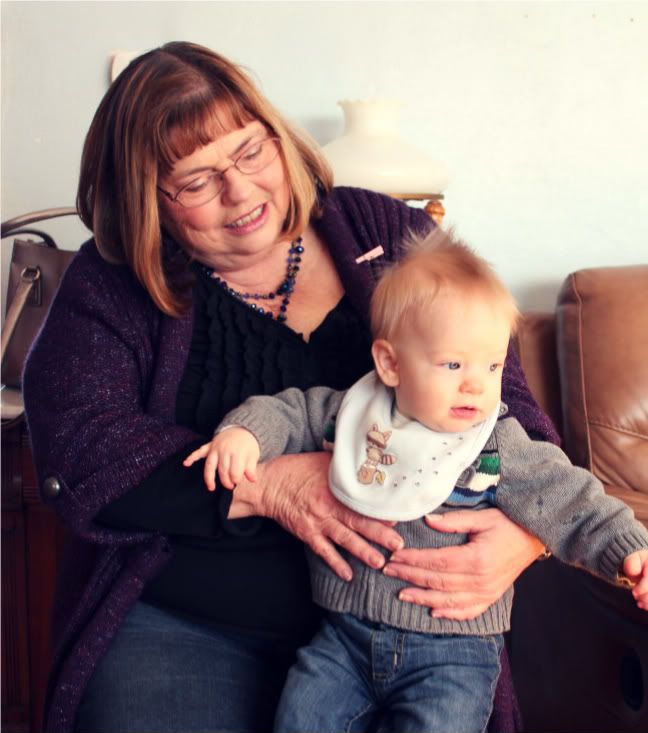 43/365: Nana loves Dex. Dex loves Nana.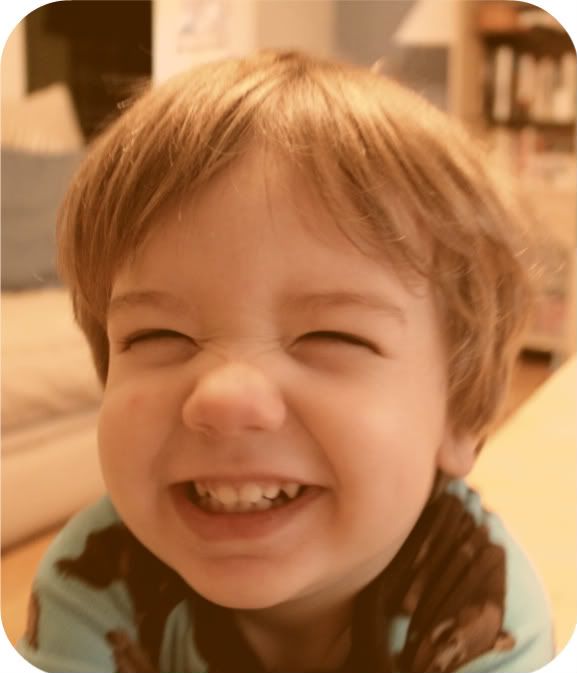 44/365: His response to "Theo, say cheese!"
What's your favorite picture this week? I think mine is day 43, Nana holding Dexter at a baby shower we went to in Ohio. She just looks so pretty here! I also like day 40, because I like having both of my boys close to me.