This past weekend, my mom and 9 year old niece visited. And Dexter tried baby oatmeal for the first time. I know you're supposed to give them rice cereal first, but Theo thought it was gross so we skipped it altogether for Dex. We went to the apple orchard (and took no pictures of anything apple related). Here's the photoblog!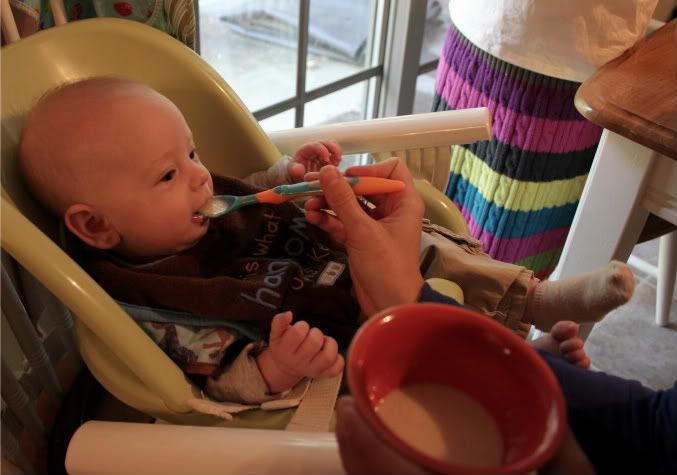 first bite.
i'm not so sure about this, mom.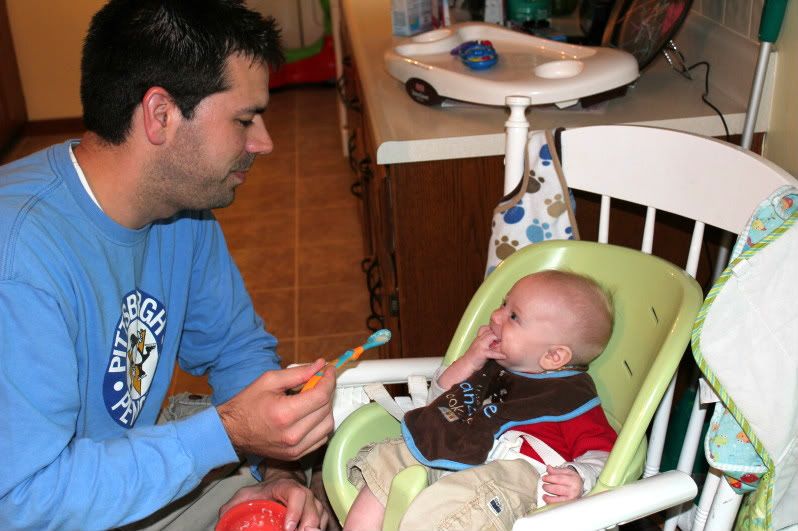 everyone wanted a turn feeding the baby. look at him grinning at dada.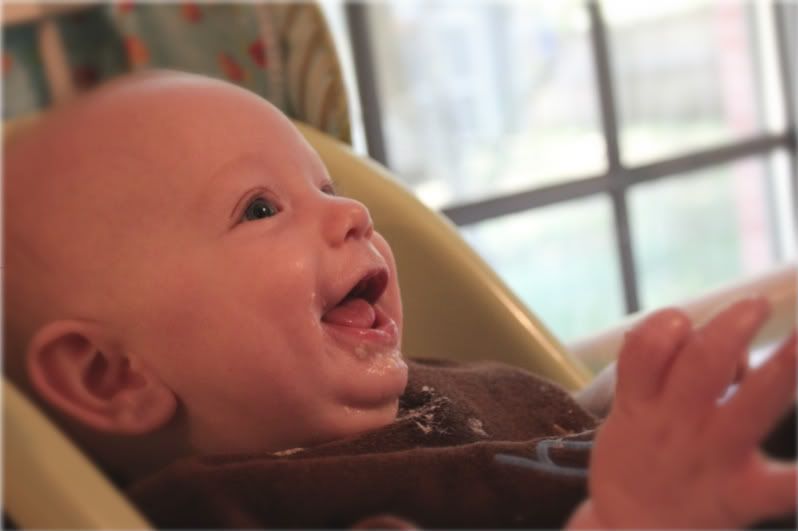 tastes pretty good, guys.
action shot! he grabbed the spoon as my niece was attempting to feed him. we all had a good laugh.
*******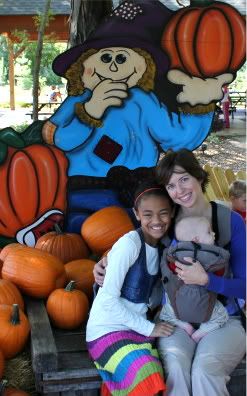 such a big boy these days.
and strong!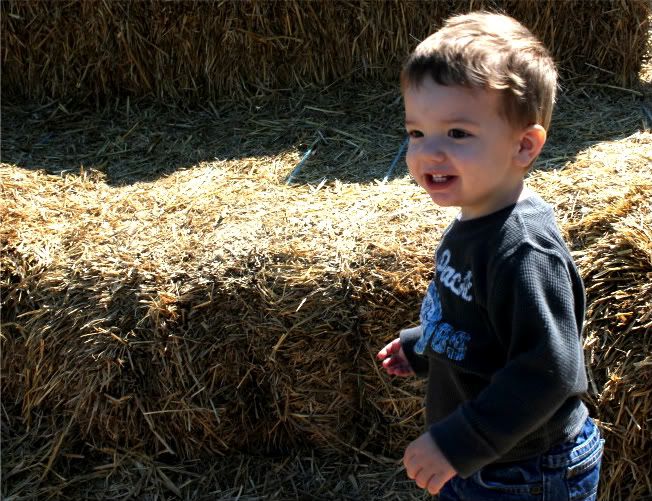 he liked climbing on the hay
and checking out the chickens.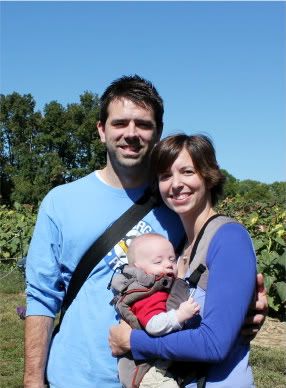 a rare photo of me and my boo.
pretty girl! and such a big helper.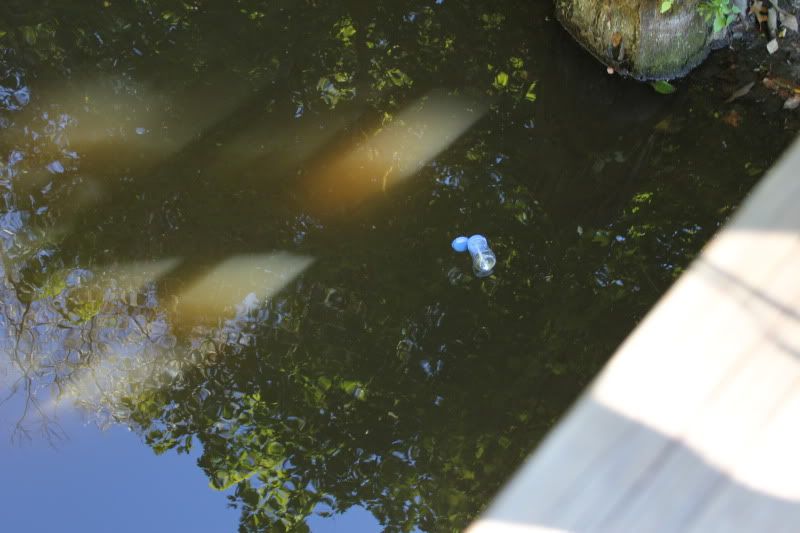 lesson 1: don't give your kid an $8 sippy cup.
lesson 2: don't give your kid an $8 sippy cup on a bridge.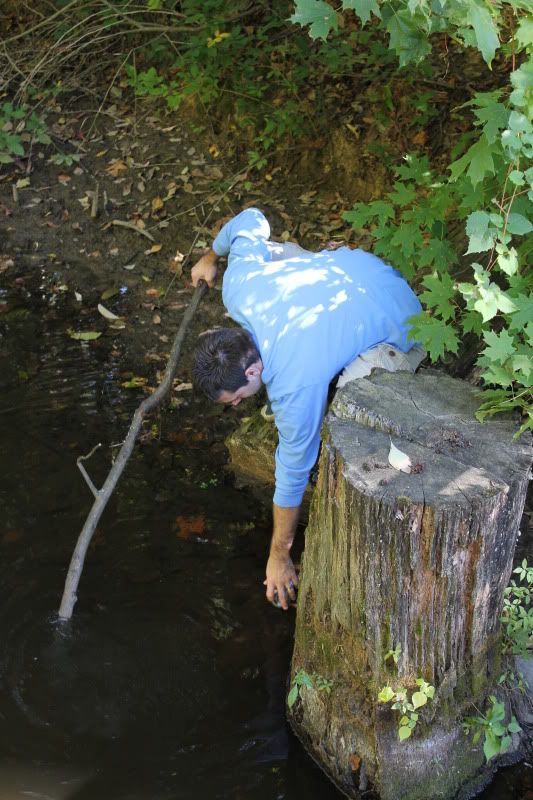 the retrieval.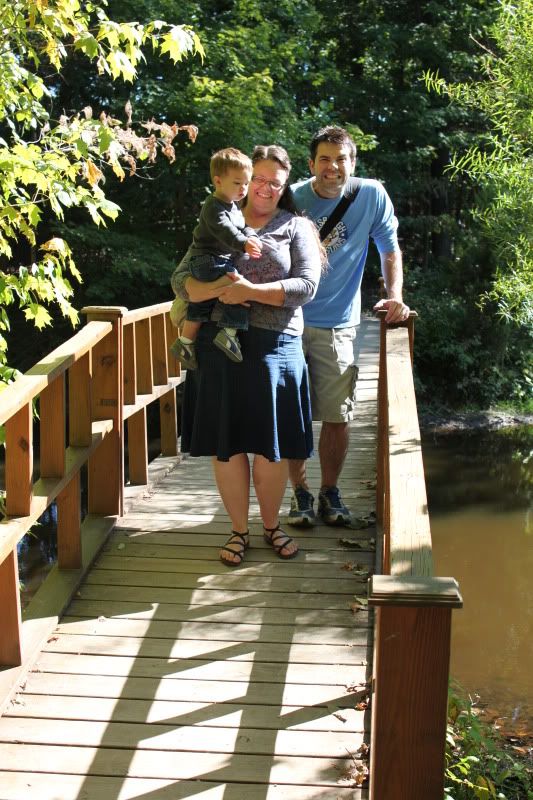 grammy, R, and Theo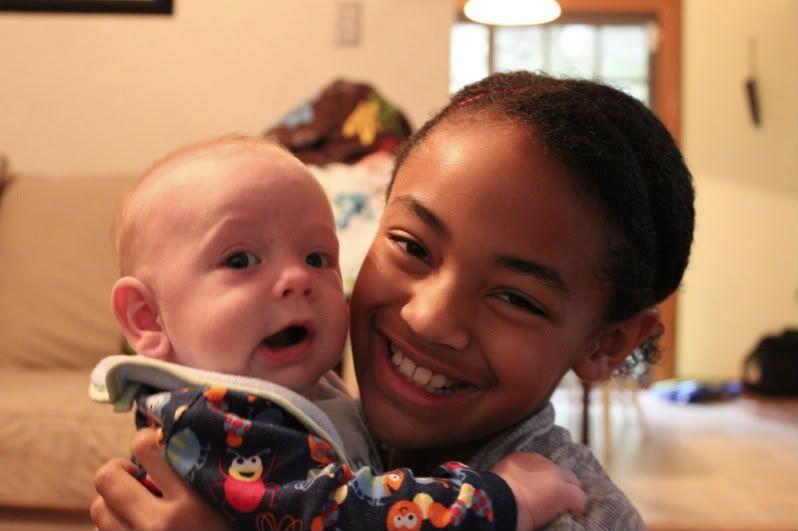 time to say goodbye. the weekend ended too soon.
happy weekend,
~C~