I mentioned the other day
that we are under contract right now for a house that you might call a
dump
fixer upper. I was debating whether or not to post pictures of the house because of
what happened last time
. A few
nosy
interested friends asked to see the
money pit
potential of our soon-to-be home (hopefully?). I aim to please.
So...
From the outside? Completely charming.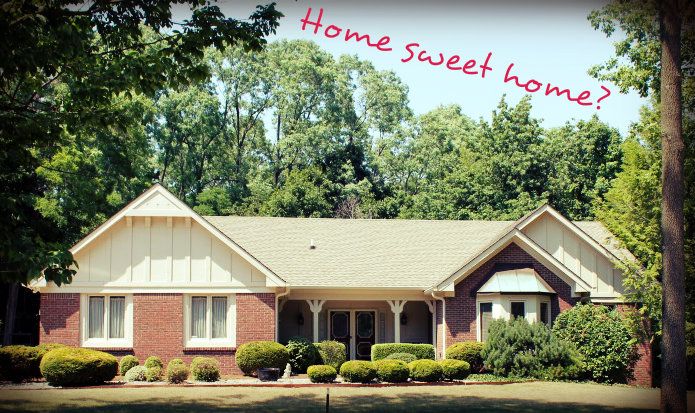 Beyond that, not as charming. Here's a partial tour.
This is where you would enter from that cute front porch. Ryan hates the tile, I actually don't. But if we're in the business of remodeling practically EVERYTHING, I guess we may as well update it too. That door you see next to the double doors is a walk-in coat closet. Genius. Is it just me or is the coat closet always crammed?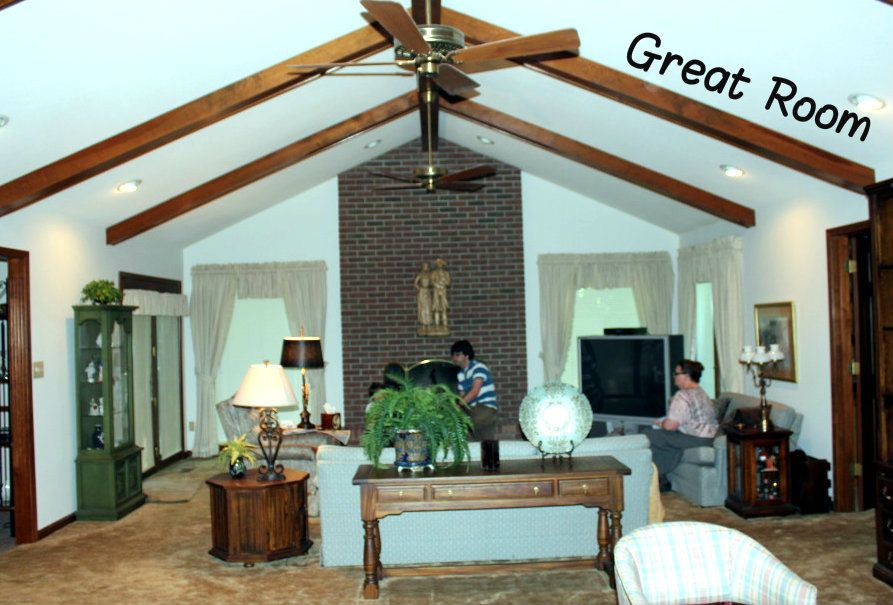 This is a view of the 29x19 great room as you walk into the foyer. Everything is dated. Everything. I don't mind the stained woodwork and wood beams. Other than that, it all pretty much has to go (except my mom and husband).The drapes are dreadful and the fans are blah. I'm thinking about painting the brick fireplace and doing some kind of mantle. Love the canned lights in the ceiling.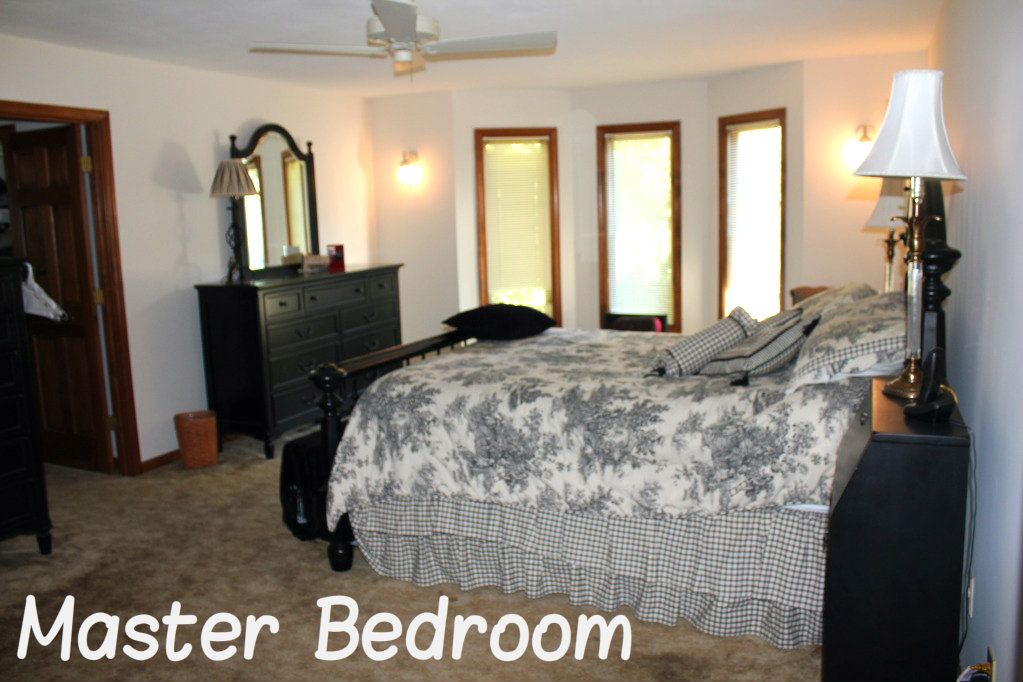 I don't have too many bad things to say about the master bedroom. (I'll save that for the master bath). It's nice and spacious and I love the window. It faces the road, you can see it under the copper awning in the first picture of the exterior.
Somebody screeeeeeam! Yeah, nice, huh? Okay, where to begin? Those sconces? The countertop? Or the cabinets. Oh, by the way. It's carpeted. It's awful.
Hope you're enjoying this somewhat embarrassing tour. What were we thinking??? Moving on. To save myself some time, I won't post pictures of the master closet; I'll just say that it is really nice. Excited about not having to keep my clothes in Dexter's room anymore!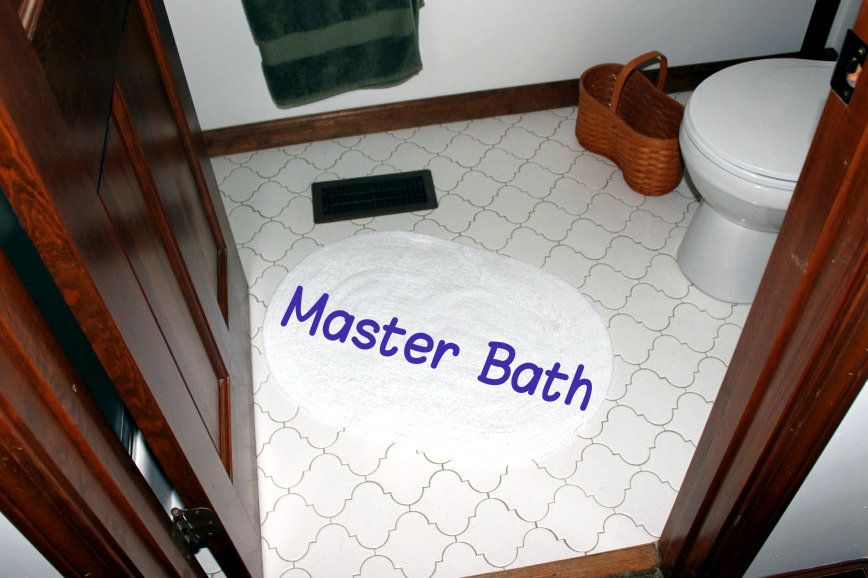 I really like the tile in the master bath and the shower is in great shape. The shower might be the one new(ish) thing in the house. I'll show you one more room and save the rest for later. This mama's tired. Just got home from
my grandpa's funeral
and the boys went right to bed. Taking advantage of a little quiet time.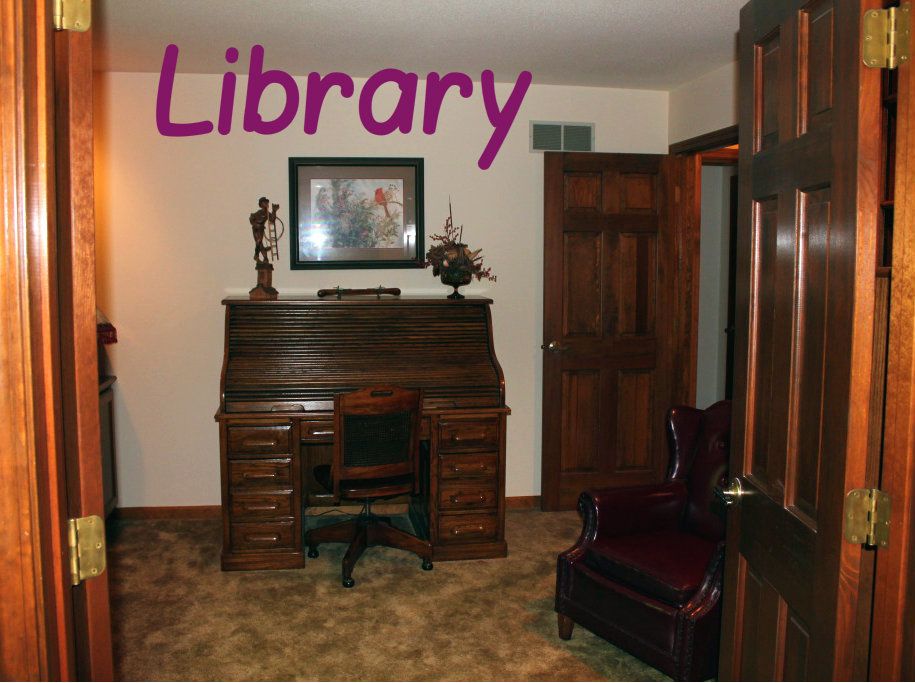 This is the office view from the great room. I like to call it a library. Doesn't it sound more quaint? Hehe. I love the cabinets.
To the left, a view of the backyard and custom cabinets.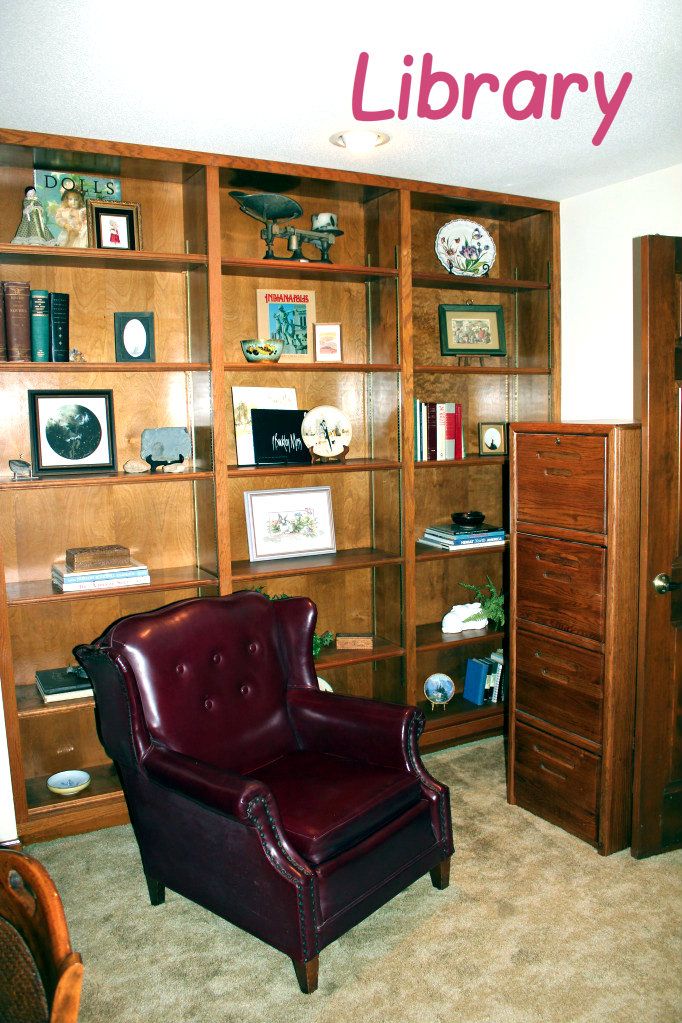 More shelving to the right.
So that's it for tonight. Care to see more? Would you run the other way?
xo,
~C~